Rural Advocacy and Policy

America's rural hospitals are committed to serving their communities and ensuring local access to high-quality, affordable health care. The AHA is working to ensure federal policies and regulations are updated for 21st century innovation and care delivery, and new resources are invested in rural communities to protect access.
On this page, you can find our most up to date rural advocacy agenda, our rural report, the latest AHA regulatory advisories, comment letters, fact sheets and more.
---
Coronavirus Aid, Relief, and Economic Security (CARES) Act: Provisions to Help Rural Hospitals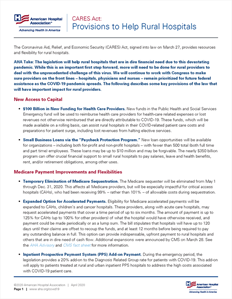 View and download the CARES Fact Sheet here:
---
2020 Rural Advocacy Agenda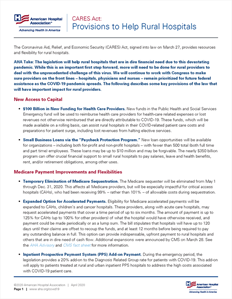 View and download the 2020 Rural Advocacy Agenda here:
No resources of this type available