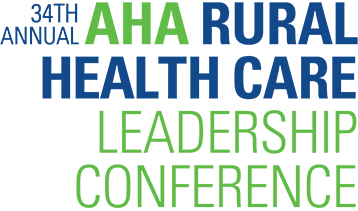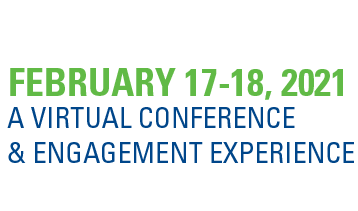 On-Demand Access Now Available!
The AHA Rural Health Care Leadership Virtual Conference brought together nearly 1,000 rural hospital and health system leaders and trustees to share strategies and resources for accelerating the shift to a more integrated and sustainable rural health system. The two-day event included inspiring keynotes and educational sessions covering the most significant operational, financial and leadership challenges and offering innovative approaches to transform care delivery models and business practices. Across 39 presentations, the conference focused on:
Examining the changing environment including the impact of COVID-19 and the 2020 elections on the rural hospital and health system.
Practical tools for achieving peak operational and clinical performance, while improving value and through new models of payment and care delivery.
Strategies to revitalize leadership, boost governance expertise, and support workforce resilience.
Approaches to strengthen the hospital's capacity to deliver value-based care through unique partnerships and strategic affiliations that enhance care coordination and business performance.
Exploration of how virtual health technologies are improving access to care.
Strategies for fostering a culture of innovation.
If you missed the conference, on-demand access is available now! Rural hospital and health system administrators, trustees, clinical executives, public health officials, and community leaders will all benefit from the content and recorded discussion. On-demand access is available until June 1, 2021.
---
Affinity Groups
Participants in the AHA's 2021 Rural Health Care Leadership Conference had the opportunity to join Affinity Groups organized around key issues in rural health care. These communities are convening virtually before, during and after the conference for networking, deeper issue exploration with topical experts, success sharing, and problem solving.
The third meetings of the Affinity Groups will take place in March; some groups may choose to continue convening thereafter. If you would like to become involved with one or more of the groups, we encourage you to reach out to the group leader noted below. They would be pleased to have your involvement!
Governance Excellence
Next Meeting – Monday, March 15, 2:00 - 3:30 pm CENTRAL

Contact Sue Ellen Wagner, VP, Trustee Services, AHA at swagner@aha.org for more information and to participate in the March virtual meeting.
Whether you're a board officer, a tenured board member or a newbie, or a CEO supporting a board, governance is challenged today more than ever with COVID-19, shrinking resources, CEO turnover and a litany of other issues. This affinity group is designed to pull board members and CEOs together from across America to discuss common governance issues share insights, best practices, and support for one another.
Resilience in an Ongoing Crisis
Next Meeting – Wednesday, March 24, 11:00 am - 12:00 pm CENTRAL

Contact Elisa Arespacochaga, Vice President, Physician Alliance, AHA at elisa@aha.org for more information and to participate in the March virtual meeting.
Health care teams are no strangers to crisis. As a profession, we run toward the danger to help those in need as a place of refuge, but how do we support our teams as we continue to adapt in a pandemic? Compounding the challenge is the very real financial impact COVID-19 has presented for hospitals, both in hard hit areas and those that prepared for a surge, but have not yet experienced it. If you too feel like an overstretched rubber band, or see the cracks appearing in your teams, join this group to share what you are doing to enhance resilience, empathy and compassion, explore the challenges that you face, and learn how we can support each other.
Pathways to Recovery
Next Meeting – Wednesday, March 17, 12:00 - 1:00 pm CENTRAL

Contact John Supplitt, Senior Director, Field Engagement, Rural Health Services, AHA at jsupplitt@aha.org for more information and to participate in the March virtual meeting.
More than 133 rural hospital have closed in the last 10 years and another 453 rural hospitals across the nation are vulnerable to closure. Based on the most recent cost report data median days cash on hand ranged from a low of 21.3 days for rural Prospective Payment System 26-50 bed hospitals to a high of 73.2 days for CAH prior to the onset of COVID-19 in the United States. Forty-eight percent of rural hospitals have negative operating margins, and the median number of days of cash on hand for all rural hospitals is less than 33. This affinity group will discuss new models of payment and delivery along the pathway to recovery.
Innovation and Digital Transformation
Next Meeting – Tuesday, March 30, 11:00 am – 12:00 pm CENTRAL

Contact Alex Rozenbaum, Director, Product Development, AHA Center for Health Innovation at arozenbaum@aha.org for more information and to participate in the March virtual meeting.
Rural providers face unique challenges and opportunities when it comes to driving innovation. While resources may be limited for rural innovation teams, smaller, more nimble organizations make for great settings to spur and implement new ideas. This Affinity Group will focus on key issues that face rural providers in driving innovation and transforming the digital experience for their patients.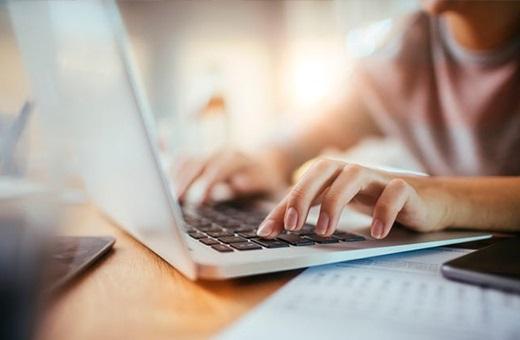 On-demand access is available for purchase.
Go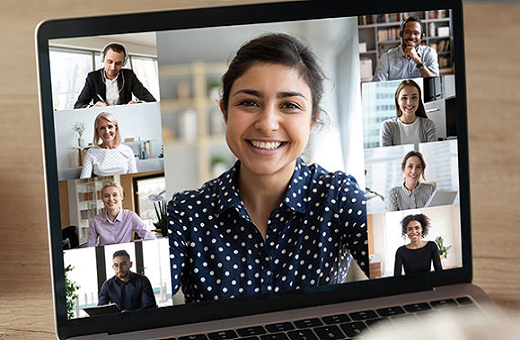 Rural Hospital CEOs | Administrators | Senior Executives | System Leaders | Governing Board Members | Nursing and Physician Executives | Public Health and Community Leaders | Executives of Rural Health Care Associations | Networks and Clinics
Go
Hear from Inspirational Leaders
Keynote Speakers
Join our Mailing List
Get AHA Rural Health Care Leadership Conference Updates & Announcements