The American Hospital Association has a wealth of media and educational resources available to rural hospitals and health systems. Here you will find the latest podcasts, webinars, toolkits, and more. 
---
Over 1,200 rural health care practitioners and leaders convened in San Antonio for AHA's 36th Rural Health Care Leadership Conference. The annual event brings together rural hospital CEOs, senior executives, clinical leaders and trustees to share strategies and resources for accelerating the growth of a stronger rural health system. See additional insights on social media from the 2023 Rural Health Care Leadership Conference by following the #AHARuralHealth. here.
---
The annual event had a record turnout of over 1,200 attendees, who engaged on an array of topical issues: advancing advocacy priorities and protecting the 340B program; elevating health equity through community collaboration; enhancing care delivery through innovative workforce solutions; and delivering value-based care through partnerships. See conference highlights below and at #AHARuralHealth.
---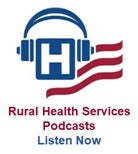 Pathways to Recovery is designed to facilitate robust discussion around transformational change. Rural hospital leaders and other subject matter experts are invited to lend their expertise to advance awareness and understanding. Following is a collection of podcasts dedicated to Pathways to Recovery for rural health services that is a part of the AHA Advancing Health series.
---
AHA's Rural Blog Series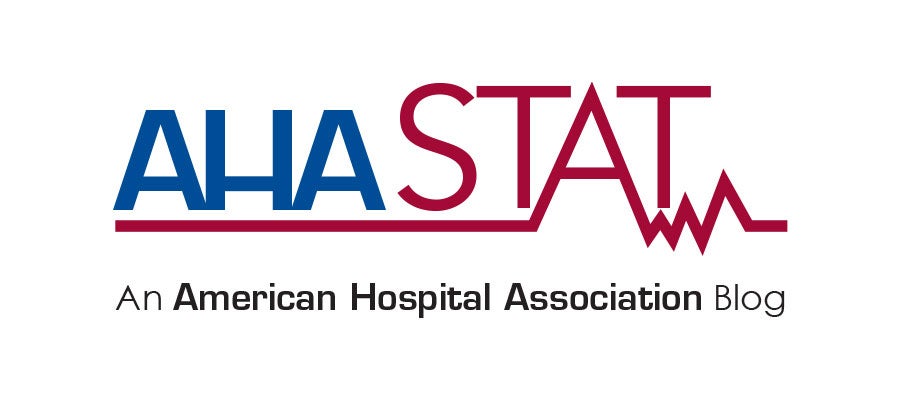 View the latest blog posts related to rural issues here.
---
AHA's Rural Webinars

For the latest webinars related to rural issues click here.
---
AHA Rural Health News Update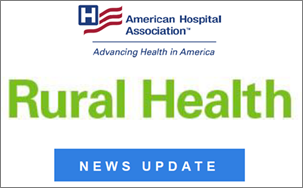 Read our latest Rural Health Services Newsletter and see previous editions here:
---
Rural Hospital Closures Threaten Access: Solutions to Preserve Care in Local Communities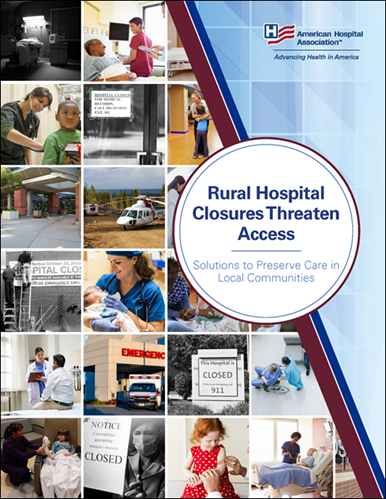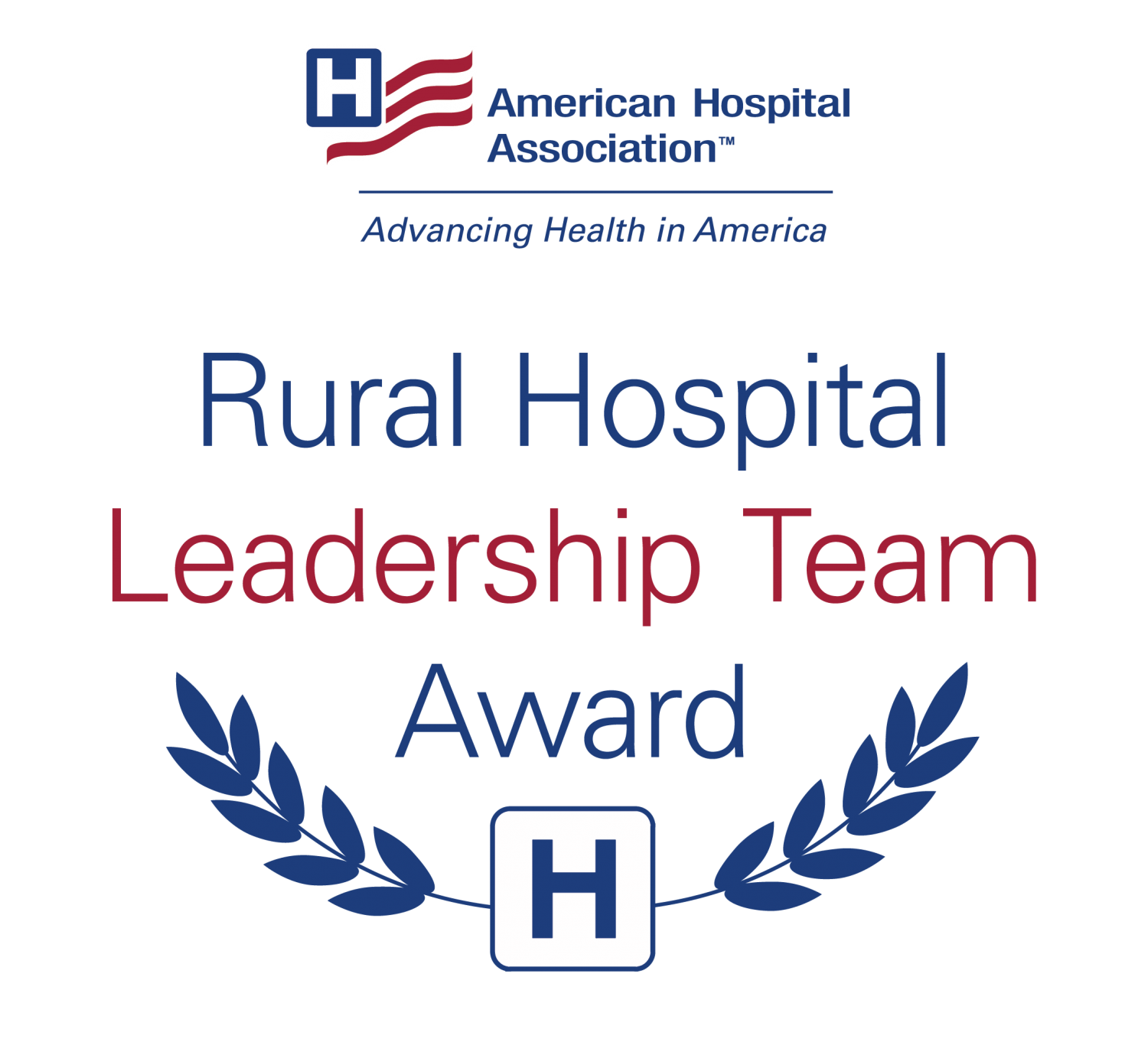 ---
The Rural Hospital Leadership Team Award from the AHA Rural Health Services Section honors the leadership team who have guided their hospital and community through transformational change on the road to health care reform. The team will have displayed outstanding leadership and responsiveness to the community's health needs and demonstrated a collaborative community process that has led to measurable outcomes
No resources of this type available